ViviAmo Mantova
InLombardia Tourist Infopoint
InLombardia Tourist Infopoint
Last update 1 February 2023
Piazza Andrea Mantegna, 6
CONTACTS
Information
Phone: +39 0376 432432
Website: https://www.turismo.mantova.it/
E-mail: info@turismo.mantova.it
---
HOW TO GET HERE
Public Transport
From the railway station (B) you can travel on APAM lines: 8 / CC / 7E / 4C / 12 / 6. Once you reach Piazza Sordello (A), the Infopoint is roughly a 5-minute walk away.
All APAM buses are equipped with a lifting platform and there is a voice announcement service for stops on urban routes. At the moment, in order to receive adequate assistance, notification of the intention to use the service is requiredno later than two working days before use.
For further information, please visit: APAM - Servizi per la mobilità
By car
The Infopoint is in the ZTL (limited traffic zone). Holders of disabled badges can access by notifying in advance by filling in the on line form Prenotazione ZTL Pass Disabili or by writing to infomulte@comune.mantova.it
For any request or information, please call the following numbers: 800-505454 (freephone number – for national call only) or +39 0376 338 888.
For further information on traffic and parking in Mantua, visit: ASTER Mantova
---
INLOMBARDIA TOURIST INFOPOINT
Entrance to the building
The main entrance is opposite Piazza Erbe and has a step. Turning the corner onto Piazza Mantegna there is a second entrance without a step. It is necessary to press the bell to request opening.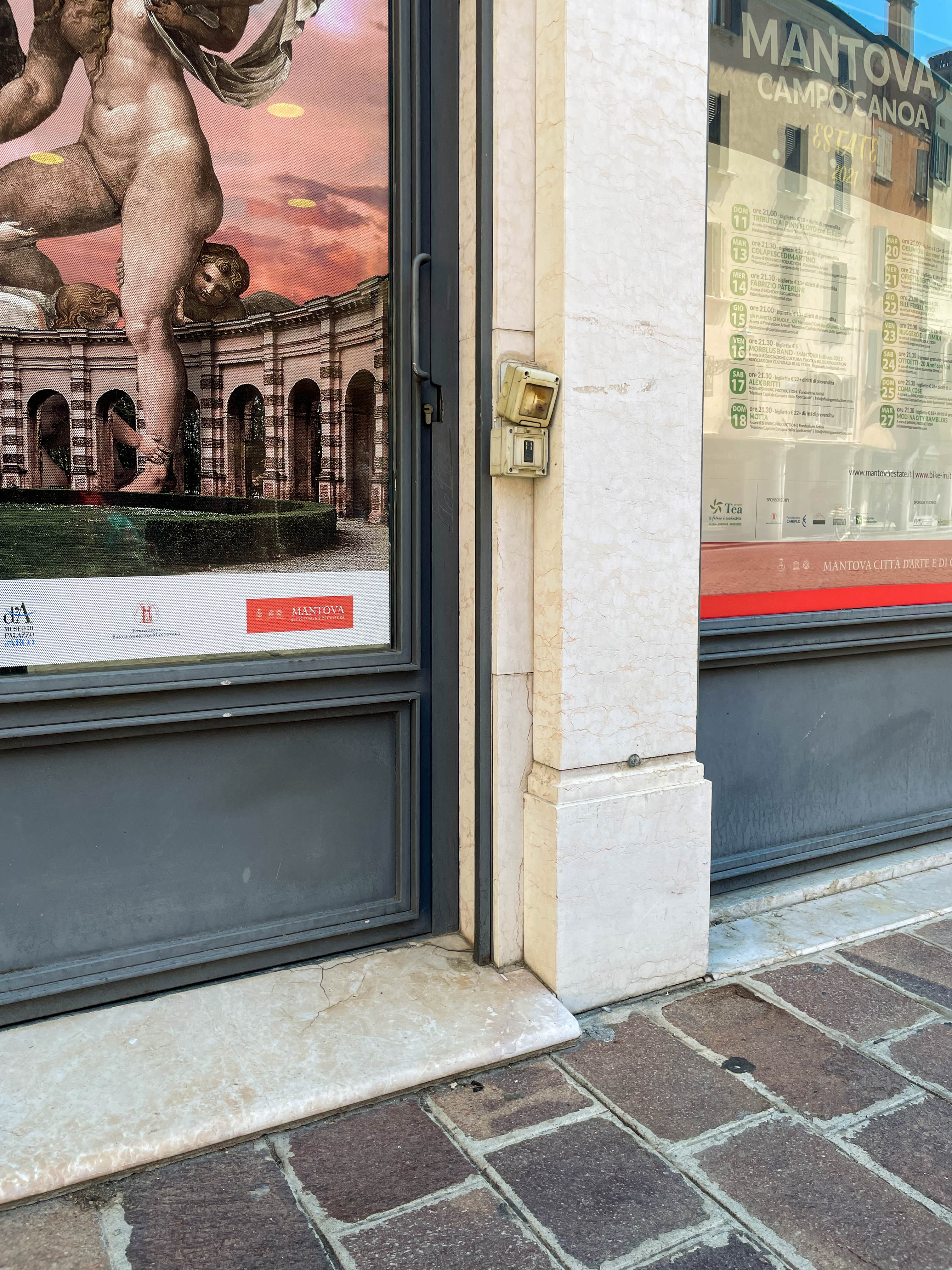 Information desk
The Infopoint desk is high for a person in a wheelchair, so you may need the help of a companion or to ask the staff on duty to leave their workstation.
Toilets
There are no toilets.
Additional facilities:
The Infopoint does not have specific materials regarding accessibility in the city. If necessary, we recommend asking the staff on duty to contact the various places of interest to enquire about the specific needs of the user.
---